How to cook bone-in turkey breast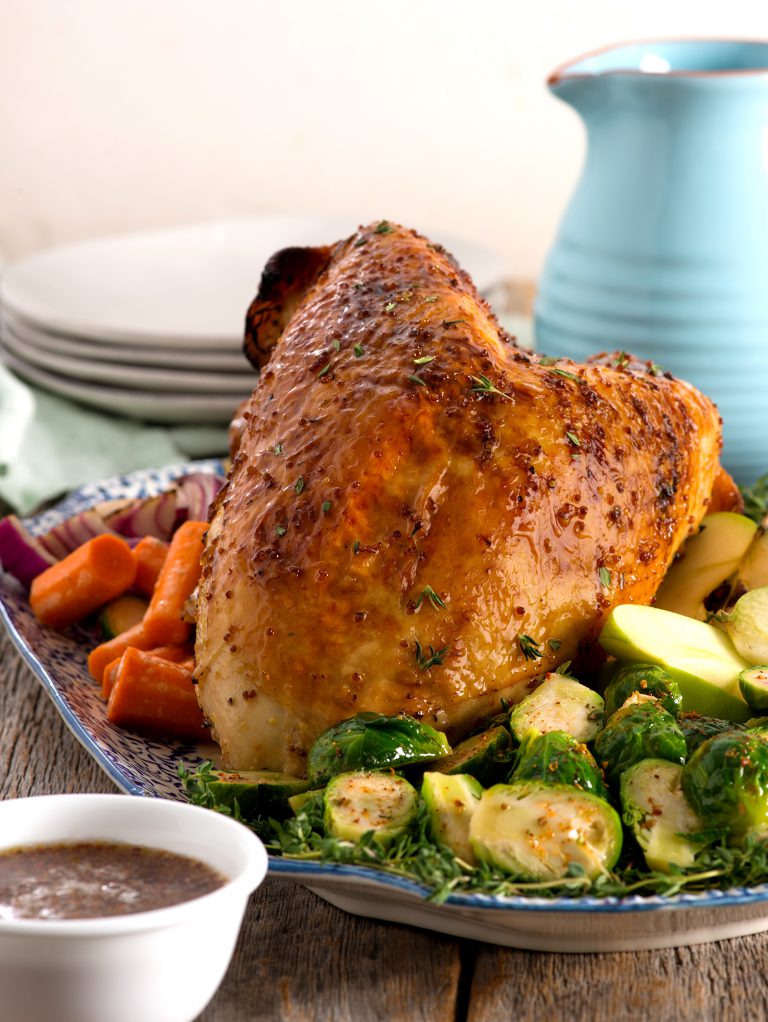 Estimated Roasting Time††
††For food safety, and best dining experience, always use a meat thermometer to check for proper doneness.
Weight in Lbs.
Roasting Time at 350°
Slow Cooker Time on High
Slow Cooker Time on Low
3-5 lbs.
1-2¼ hours
3-4 hours
5-6 hours
5-7 lbs.
2¼-3 hours
4-5 hours
6-7 hours
7-9 lbs.
3-3½ hours
5-6 hours
7-8 hours
Step 1

Thaw turkey and prepare according to package directions.

Step 2

Place turkey breast-side up on the rack in a shallow roasting pan. Brush breast with vegetable oil or melted butter.

Step 3

Roast at 350° F. When the breast is golden brown, cover with a loose tent of aluminum foil to prevent over-browning. The turkey is done when a meat thermometer reads at least 165° F in the breast. For easier slicing, let stand 10 minutes.
Products

It is our mission to provide you the highest quality turkey products to create and share wholesome meals with the ones you love.

Learn More

Recipes

Thanks to turkey's lean protein, you know you're eating a meal you can feel good about. Dig in to find a new favorite for you and your family.

Learn More